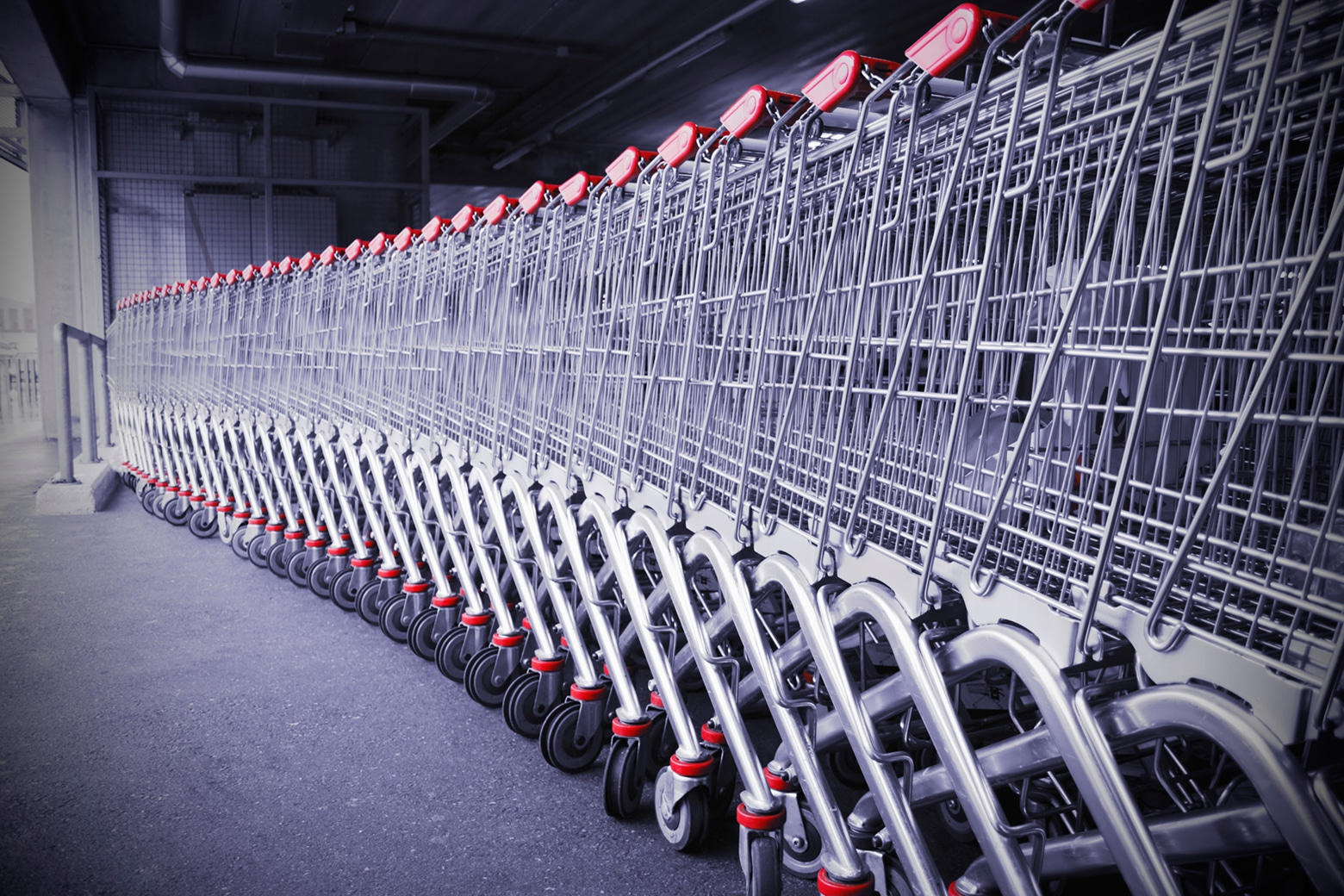 Drupal Commerce – when is it the best choice for an e-commerce platform?
The competition between different e-commerce platforms is getting more and more frantic, since digitalization is pushing companies to take their business over to the internet. Many a business developer may feel a bit overwhelmed when facing the multitude of choices being offered. How can you tell the best platform for your own business? What should be taken into account when making the choice?
It's clear that you should use your business needs and goals as a starting point. What is the role of e-commerce for your company now and in the future? How much time and money can you invest in developing e-commerce? What about your customers? What are their expectations when they do business with you? How can those expectations be met and even exceeded? When you've done the groundwork, you will have a clear idea about your e-commerce concept, and mapping out suitable platforms gets considerably easier.
For instance, traditional product retail probably benefits most out of highly productized solutions like Magento and hosted SaaS solutions like Shopify. For more marketing-driven commerce with an emphasis on content, the best choices are solutions based on a content management system like Drupal Commerce, WooCommerce for WordPress or Episerver Commerce. Then there are the really heavy weight systems like the products from IBM, SAP and Oracle that are only used by very large companies in Finland.
Brand new Drupal Commerce 2.0
Since Druid has its roots in Drupal development, we have some input on Drupal Commerce in particular.
Even though Drupal Commerce is still an underdog when comparing its market share to some of its competitors', it beats many other systems because of its high customizability as well as content marketing and digital commerce capabilities. And it's gaining ground fast: recently (Sep 20th 2017) released Drupal Commerce 2.0 contains over 30 functionalities that used to be separately installed modules. Therefore, functionality-wise and performance-wise, Commerce 2.0 is far more versatile and usable out of the box than previously. It is also compatible with the newest Drupal 8 content management system.
Drupal Commerce 2.0 brought with it improvements on the following, among others:
Checkout user experience has been improved considerably.
Discount and coupon functionalities have been diversified.
Tax support has been totally redesigned to cover VAT.
Over 30 payment gateway APIs have been integrated into the system, and it also supports manual payment methods out of the box.
Drupal Commerce is currently used by over 60.000 websites, and the brand new Commerce 2.0 already by over 1.700 – that includes our ongoing e-commerce project with Rukakeskus.
The most customizable of them all
It is often said of Drupal that you can do anything with it; everything goes, there is a module for everything. That is indeed true, because as a wholly modular system, Drupal Commerce is configurable to fit any business model. It is the most flexible e-commerce solution, and offers all the required functionality for all of the various modes of e-commerce without sacrificing freedom; the user interface and the administration tools as well as the layout can be designed just the way you want it. Drupal Commerce is easy to use and does not require any special technical skills from you.
Sounds great, doesn't it? Especially experienced e-vendors, who already know that ready-made solutions will not support their specific requirements, will most likely appreciate the flexibility Drupal has to offer. But customizability in and of itself doesn't necessarily give value to a client, if the client doesn't know what they want or need. That's why we have drawn up some basic guidelines for you to compare with your company's business development needs to see if Drupal is a match for you.
Why choose Drupal Commerce and when?
Drupal Commerce is worth considering as an e-commerce platform in the following cases:
You want a completely consistent user experience for both your webstore and your website.
Drupal Commerce is the only e-commerce platform that has been built on top of an enterprise level content management system. When you choose Drupal, you get a one-stop solution for a content management system and a webstore, which are seamlessly integrated together. You can manage the website and the webstore on a single system. For example, Magento doesn't offer this: it uses partners for content management capabilities, and the domains for your webstore and your website are just linked together.
You want to emphasize content, not products.
When you're not just about straightforward product sales but want to utilize marketing content to support sales, a content management system that includes an e-commerce system is a must. Drupal Commerce connects different sorts of content and products seamlessly together thanks to its versatile content marketing tools. Highly productized e-commerce solutions can't manage this.
You want your webstore to be integratable with various background systems.
Drupal Commerce can integrate your webstore with virtually any system, for example marketing automation, product information management or customer relationship management systems.
Your company does digital commerce.
For instance, it could be a membership service or a subscription channel – any digital product. Compared to its competitors, Drupal Commerce offers more advanced tools to meet these needs, for example when it comes to managing licenses or files.
You have a large webstore and your budget nears six figures.
Drupal Commerce might not be the best tool for building small or simple webstores. Of course it works fine as a platform for more traditional webstores, but most of its true potential will be left untapped and it probably won't be a cost effective solution. As a versatile and flexible system, Drupal Commerce can be used to implement the most complex of commercial intricacies and to create rich user experiences by combining commerce with content.
You want an open source solution.
When you choose Drupal Commerce, you won't have to pay for license fees and you are not married to a single vendor. Open source allows for cost effective development and versatile extension possibilities. Thanks to its huge developer community, the system is of very high quality, very reliable and very secure. Closed systems are typically more limited when it comes to customizability, extensibility as well as layout.
You want a long term solution, which will grow and develop alongside your business.
You need to think about the future when choosing your platform. Precisely due to its flexibility, Drupal Commerce adapts to the changing requirements of your web service or business, be they new kinds of content, new ways of doing business, customer-specific customizations or an increase in volume.
Just like the founder and leader of the Drupal project Dries Buytaert noted in his State of Drupal speech in September: "Drupal is for ambitious digital experiences. It isn't about how big you start, it's about how you hope to grow."
Would you like to know more about Drupal Commerce? Contact us and we'll see how it could serve the needs of your business!