We are the un­comp­ro­mi­sing and un­comp­li­ca­ted soft­wa­re hou­se. We act as the in­terp­re­ter bet­ween the cus­to­mer's bu­si­ness and the world of tech­no­lo­gy.
Our expertise in service packages
We design and build websites that seamlessly integrate into your business. We have implemented large websites, self-service portals and online stores for major international companies, organizations, municipalities and cities.
Ensure a competitive edge with a first-class customer and shopping experience in your online store. We implement tailor-made online shops and booking systems where purchase funnels can be executed product-specifically, and through which our clients sell both digital and physical products and services.
Drupal serves as a solution for complex and broad online implementations. We are renowned for our technical expertise and delivery reliability as Drupal content management system experts. Projects proceed according to plan and are completed on time. We actively participate in the Drupal and open-source communities and promote our clients' interests in system development.
Druid's Magical Support develops your online service in the long-term to meet today's user expectations and requirements. Our designated maintenance team handles system updates, minor developments, customer support and proactively develops your service with you. Our Drupal experts act as a reliable technology partner in your digital challenges.
Open source. Open mindset.
Our expertise is based on international engagement and local knowledge.
Finland's finest: Our Drupal experts design, develop and customize even the most challenging projects. We harness the potential of Drupal and open-source code.
Website solutions for large enterprises: We understand the challenges of large businesses and organizations and specialize in expansive website and online service implementations.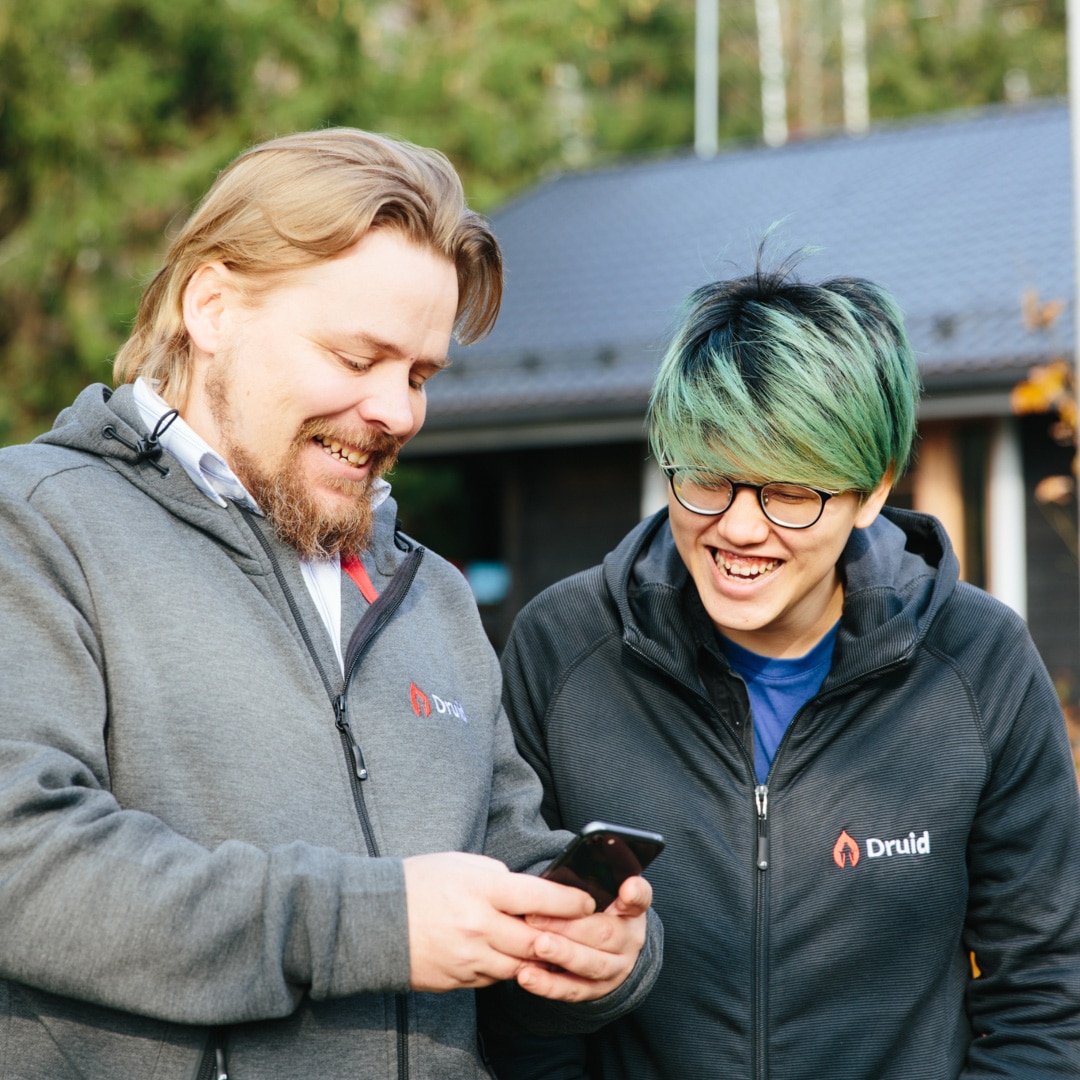 The secrets behind our agile web services and websites
Up-to-date legal knowledge
We're well-versed in online service laws and regulations, guiding our clients through them with ease.
Respecting deadlines
Top-tier technical expertise, work quality and dependable delivery times are at the core of our operations.
Comprehensive solutions
From design and content to technical implementation and maintenance, we do it all. In addition, we offer a diverse range of development services, such as analytics, marketing automation and accessibility services.
Global drupal advocate
We're active members of the international Drupal community, contributing to Drupal's development and training new talents in the field.
Our work
Tamro
Enriched product information, effortless content management and seamless integrations: MyTamro service channel and a new website
Veikkaus
The new content management system makes content management easier while preserving the stability of the old interface
City of Helsinki
New universal Drupal platform and the revamp of Hel.fi web service – efficient and accessible content production
Community for developers by developers.
Get to know our culture and people