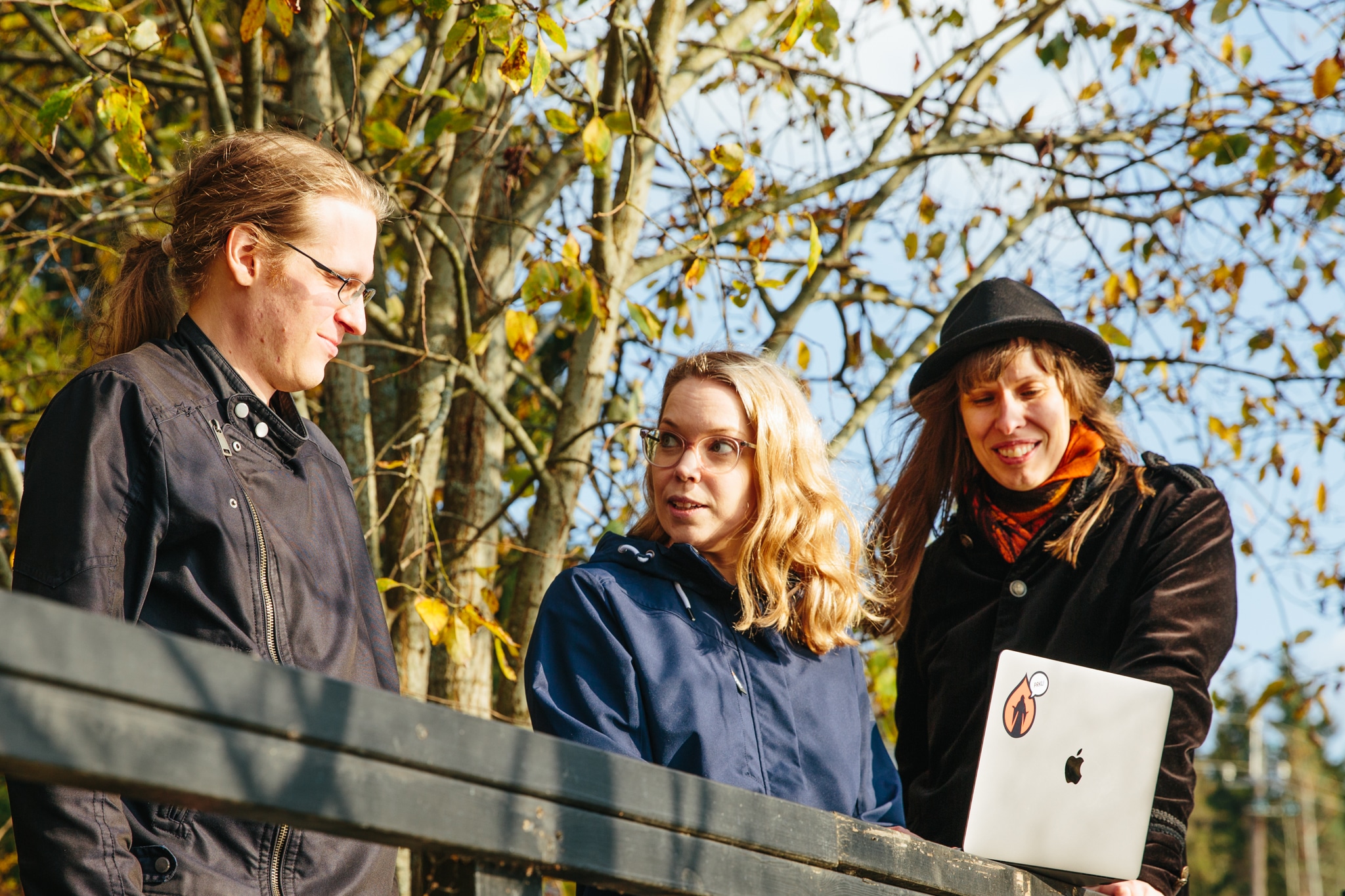 Working at Druid, according to Druids
In the spring of 2021, we asked our people how they feel about working at Druid, what they value in work, and how they see themselves and their co-workers. Here comes a summary of the answers. Hopefully this will give you an idea of what it's like to work with us.
Most of the Druids, over 70%, work with software development, the rest with something else such as sales or project management. So in general we can say that Druid is a very developer-oriented company packed with deep knowledge of software development. People really enjoy problem solving and finding solutions.
How is work and management at Druid?
We have a lot of long-term employees a low turnover. Why is that? What makes people stay? Not surprisingly, the answer lies in our culture. Freedom and flexibility, a relaxed atmosphere with nice and helpful co-workers, interesting projects and opportunities – for us, these are the ingredients that make up an attractive workplace. This may sound clichéd, since so many companies are advocating these things nowadays, but our greatest strength is our culture, which actively nurtures these values.
Quite logically, our people consider company culture to be the most important factor at work, along with flexible working hours. Other important factors for us are professional development, the possibility to work remotely, our team and colleagues, and the impact of our work – doing work that matters.
Druid is a self-organized company and we are exploring the Teal philosophy. In practice this means that we have a high level of autonomy and we are accountable for coordinating work with each other. Decisions affecting the whole company are made in swarms that anyone can join or set up. Currently we have over 10 active swarms ranging from tech to strategy, from billing to recruitment. Outside the swarms, any individual can make a decision to fix an issue or complete a task by first seeking advice from others.

What are we Druids like?
We describe ourselves and our co-workers as relaxed and easy-going, skilled and talented people who are passionate about what they do. It also seems that we have two types of people at Druid: those who want to focus purely on coding and don't want to be disturbed, and those who want to be involved in developing the company and really value Teal and what it represents. And both are totally ok.
Druids have a wide range of hobbies and personal interests. The most popular free time activities seem to be making and listening to music, gaming and coding as well as spending time with family and friends. And the list goes on. We have people who are into art, baking, cars, carpentry, climbing, cooking, fishing, hiking, gym and sports in general, Japanese culture and martial arts, motorcycling, movies, travelling, reading, sailing, walking and yoga.
When we go deep into what really matters in life, our people value honesty and integrity, freedom, fairness, equality, and family. These are the values that unite all of us Druids as human beings.
Edit: Our CTO Marko would like to add that ice hockey belongs to our hobby list as well 😀
If you feel that you can relate to these thoughts and could see yourself working with us, don't hesitate to get in touch. We are always interested in getting to know new colleagues!